Remembering 9/11/01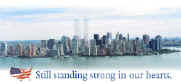 Click On The Links Below
to Find All Your Favorite KISS Stuff!!
Email Me if you're looking for something you don't see of if you have any questions!
Click on the ebay logo below to view my current ebay auctions!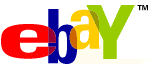 Featured Collectible
Toys & Collectibles
Dolls & Action Figures
Cool KISS Stuff
Autographs
Books, etc.
KISS Magazines
Comics
Songbooks
Tourbooks
Posters
Trading Cards
Guitar Picks
Picture Discs
CDs
KISS LPs & Other Vinyl
8 Tracks & Cassettes
Tickets & Passes
KISS Army Warehouse
Gift Certificates
Ordering Instructions
Online References
KISS Links

Frank's KISS Collectibles
Frank Caraglio
[email protected]
Tel: (203) 287-9589
Fax: (203) 407-1233
P.O. Box 4158
Hamden, CT 06514
USA

Now that you've found what you want…here's how to get it!
Ordering Instructions
Always call (before 9:30PM EST–No Collect Calls), fax, or email to reserve.
PAYMENT: MONEY ORDERS PREFERRED. Personal checks take 7 days to clear. Send payment to address below. Sorry, no C.O.D.s. Credit Cards and PayPay are also accepted methods of payment. To avoid delay in receiving your order when paying by check or moneyorder, please be sure to include your shipping address and a list of the item(s) you are ordering (a copy of the confirmation email or fax is appropriate). Due to the large volume of calls, correspondence, and shipping, I cannot contact you when I receive your payment and when I ship your order.
Overseas: Credit card or International Money Orders in U.S. dollars. I also accept PayPal.




Credit Card: MasterCard, Visa, Discover, and American Express. Please provide the following information via email or over the phone.
Your full name as it appears on the credit card
Complete billing address including street number and zip code
Phone number (including area code)
Credit card type, number and expiration date.
Shipping address if different from the billing adress.
SHIPPING CHARGES: Add $5 to the first item for shipping & handling and $1 for each additional item. If ordering numerous items (i.e., magazines), I will advise you on shipping charges. Overseas: Shipping will be determined by weight and size of order. I will also advise.

LAYAWAYS: Welcomed with 1/3 down, 1/3 in 30 days, and the balance in 60 days. There are no refunds on layaways and there is an additional 10% charge after 60 days.

SHIPPING: Within the Continental U.S. All in-stock merchandise shipped via U.S. Postal Service Priority Mail within 72 hours of receipt of payment. (Note: Personal checks take 7 days to clear; merchandise shipped only after check clears.) Please allow 4-6 business days from ship date for delivery. Express mail available for an additional charge.International: Taxes and applicable duty charges paid by recipient. All pricing in U.S. dollars. Please email or call for shipping charges and estimated delivery time. Shipping to Argentina, Brazil, Spain and Greece via express mail only.
GIFT CERTIFICATES: Always in stock!  Just let me know your name, the name of the recipient, and the dollar amount(U.S.).  Send this information in with your gift certificate request and payment (credit card payment also accepted for these) and I'll get one right out to you!
Frank Caraglio
P.O. Box 4158
Hamden, CT 06514 USA
Phone: (203) 287-9589      Fax: (203) 407-1233       Email: [email protected]
Phone: (203) 287-9589 Fax: (203) 407-1233
I AM ALWAYS OPEN TO TRADES
SEND ME YOUR LIST
I BUY COLLECTIONS LARGE & SMALL